The independent energy think-tank Ember published its 4th annual report on global energy today and that's the big take-away from their findings. The UK organization, founded in 2008, is widely respected for its quantitative analysis. The new report got write-ups in Carbonbrief, Reuters, Euronews, CNN, and more.
Key take-aways:
Wind & solar hit 12% of global electricity in 2022
Growth year over year for wind and solar of 19%, solar alone 24%
2022 forecast to be the 'peak' of emissions in the global power sector
Here's a key chart.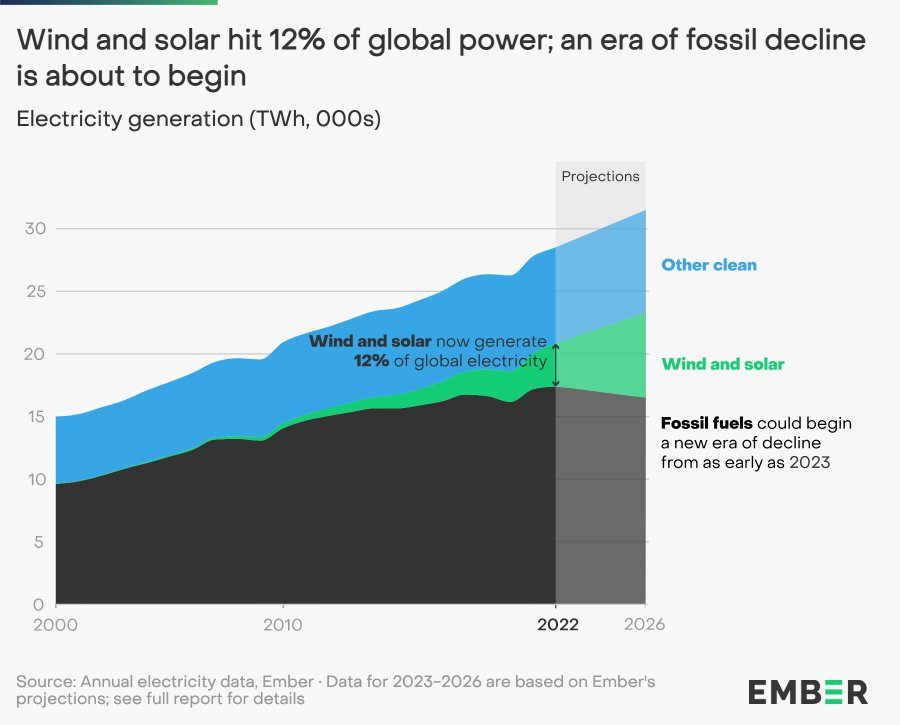 What's your reaction? Are you hopeful? Overwhelmed? Inspired? Are you focused on key obstacles? Opportunities?