What collaborative opportunities exist to help communities cope with extreme heat?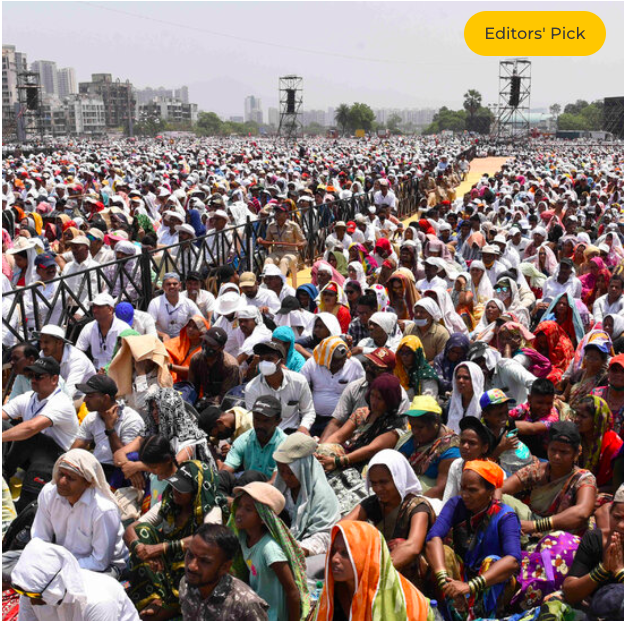 Intense, record-breaking heat waves have enveloped large parts of Asia in the last week, bringing questions of state preparedness to the forefront.
In a story about heat-related fatalities in India over the weekend, The New York Times states: "Extreme heat can be deceptively dangerous, even in places accustomed to extreme heat," and especially when stifling temperatures arrive unusually early.
The article goes on to address the changes needed for local and state governments to deal with the dangers, citing a recent report from an independent Indian think tank:
"It credited government agencies for creating a heat wave early warning system and for working in creative ways to get messages out, including radio jingles, billboards, WhatsApp messages and YouTube shorts.

But the report found that only a handful of Indian cities and states have heat action plans in place, designed to protect lives and livelihoods. Many of them had ambitious targets, like setting up cooling centers and improving access to water. But most lacked funding. Nor did many have ways to identify the most vulnerable citizens."
An op-ed in The Hindu argues that even publicly available heat action plans can only go so far without also prioritizing extensive climate literacy and equitable access to resources for keeping cool and safe.
This key point brings to mind the growing global trend of vertical farms and green rooftops to temper the effects of heat waves in urban areas – which also requires an intersectional lens. Kaitlin Rizarri, a community farmer and co-founder of Tkaronto Plant Life, says these types of projects in Canada should be matched with farmers of color whose communities often face barriers to green spaces. Addressing disparities based on income, race, geography, and politics play a key role in protecting folks hit hardest by climate extremes.
Researchers from the University of Washington also show how collecting more data on heat-related impacts can empower governments to move on policy to mitigate future temperature rise. Solutions flow where attentions go.
Are there other elements that should be included in this conversation? What collaborative efforts can be duplicated across state lines? Does your locality have a transparent, inclusive heat action plan that you can hold accountable? Please share your thoughts with us!