What can we learn from and help with in the debate over opening the deep sea to mining?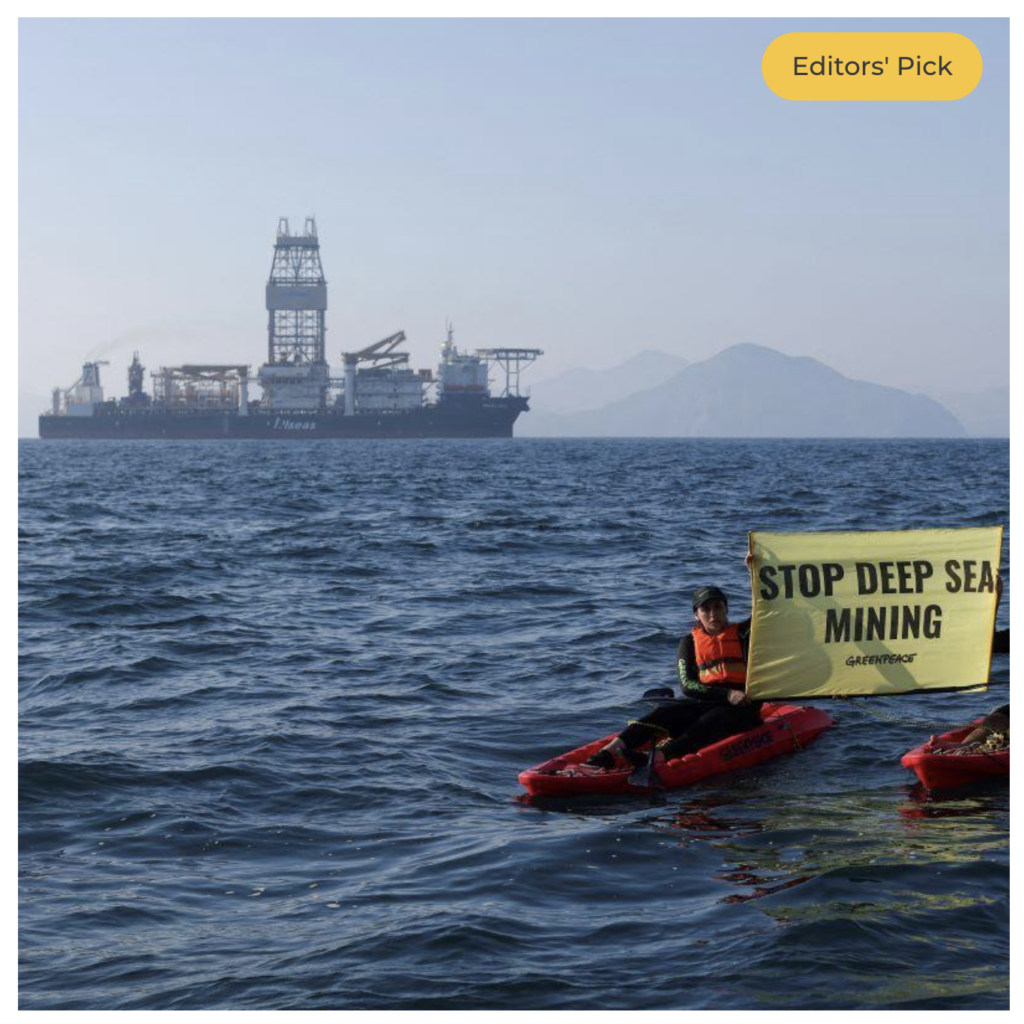 What produces half the oxygen we breathe and absorbs one-quarter of our carbon dioxide emissions along with more than 93% of excess heat caused by global warming? It's the ocean! And among the clear risks to ocean health is deep sea mining. The International Seabed Authority is debating and will vote in coming months whether to open up the deep seas to mining.
Advocates for mining argue that the minerals it would make available are essential to transition to renewable energy use. But the Sustainable Ocean Alliance recently wrote a great op-ed, shared by Greenpeace this weekend and selected as our Editors' Pick of the Day, responding to that argument.
This is a big campaign that's been going on for some time, and it looks like go-time is now.
I found this paragraph especially interesting: "This assertion has been debunked by numerous studies, and car manufacturers such as BMW, Renault and Volvo support a moratorium or pause on deep-sea mining. Others including Tesla, Ford, BYD and General Motors have begun exploring and using more efficient and affordable alternatives, such as improved lithium iron phosphate batteries that don't require metals from the deep sea." The whole op-ed is a powerful read, though.
We've added the Sustainable Ocean Alliance to the list of organizations we're tracking for news in the Sunflower application. Related efforts we're watching include the 50 Reefs campaign and journalist Ian Morse's Green Rocks, "a newsletter that doesn't want dirty mining to ruin clean energy."
What do you think about this effort to resist opening the deep sea to mining? I would love to read any perspective from our friends here who work on ocean health, in geology, and in protection of forests above water. Are there any lessons from this campaign that inspire you to do your work differently? Anything you've done that you think sea bed protecters might find useful to know about?